---
---
Mrs. Virginia Mobley Johnson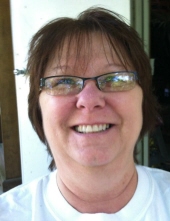 web posted June 3, 2018
EDGEFIELD - Mrs. Virginia Mobley Johnson, 59, of Edgefield, SC, beloved wife of twenty-years to Mr. Johnny Johnson, entered into rest peacefully on Friday, June 1, 2018.
A resident of the area most of her life, she was a daughter of the late Grady and Virginia Mobley. She was employed by the USDA as a Program Technician for over thirty years and was a dedicated and active member of the Ridge Spring United Methodist Church.
Virginia enjoyed traveling, mountain trips, being with her family, especially her grandchildren and working with the Farmers at the USDA. In addition to her husband and parents, family members include her children and their spouses, Shawn and Kristin Risher, Graniteville, SC, Ginny Frierson and Wes Funderberg, North Augusta, SC, Lee and Sonya Risher, Edgefield, SC, Rachael and Bryan Singletary, Aiken, SC and Cody Johnson and his girlfriend, Alexis Hagood, Edgefield, SC; siblings, Walter Mobley and his wife, Trisha and Dee Mobley, all of Augusta, GA, grandchildren, Kendall and Kelsey Risher, Hunter and Dylan Frierson, Cameron Funderberg, Ava Risher, Kenzley and Rylan Muns and Colton and Camden Singletary and let us not forget her beloved four-legged children, Muggie and Shadow.
Friends will be greeted by the family on Monday, June 4, 2018, from noon until 12:45 at Ridge Spring United Methodist Church, Ridge Spring, SC, followed by a Celebration of Life Service at 1 o'clock. Pastor Ashley Buchanan will officiate.
It has been requested that memorials in memory of Virginia be made to the Carolina Cancer Institute. (www.aikenregional.com/services/cancer-care-institute.com)